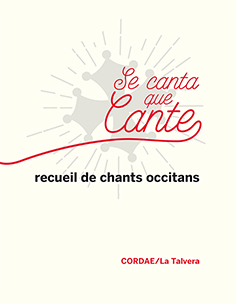 – Si canta, que cante
– If you can sing, then sing
Empezamos con música colombiana y la alianza indobretona de los flautistas Jean-Luc Thomas y Ravichandra Kulur en un disco que saldrá el año que viene. Continuamos con los occitanos La Talvera, comentando la edición que han impulsado del cancionero Se canta que cante. Seguimos con conexión occitana-oriental con Forabandit, evocando su actuación en el WOMEX, para continuar por el Mediterráneo oriental, escapada a Nueva Zelanda y final africano con el regreso de Kandia Kouyaté.
We start with Colombian music, and the Indian-Breton alliance of flutists Jean-Luc Thomas and Ravichandra Kulur in an album to be released next year. We continue with Occitans La Talvera, talking also about their issue of the songbook Se canta que cante. More Occitan-Oriental connection with Forabandit, evoking their perfomance at WOMEX, to continue in the Eastern Mediterranean, a lightning trip to New Zealand and an African end with Kandia Kouyaté's return.
Rancho Aparte – La sabionda (abosao) (Chirimía)
Curupira – Funklórica (La gaita fantástica)
Jean-Luc Thomas & Ravichandra Kulur – [avance/preview] (Magic flutes)
La Talvera – Te mandi ieu (Solelh solelhaire)
Forabandit – Monde marcha (Port)
Kardeş Türküler – Şah-ı merdan (Kerwanê)
Dimitris Mystakidis – Tha chatho mikri mou [+ Christos Mastelos] (Esperanto)
Monsieur Doumani -To sýstiman (Grippy grappa)
Te Vaka – Siva mamalu (Amataga)
Kandia Kouyaté – Mandjala (Renascence)