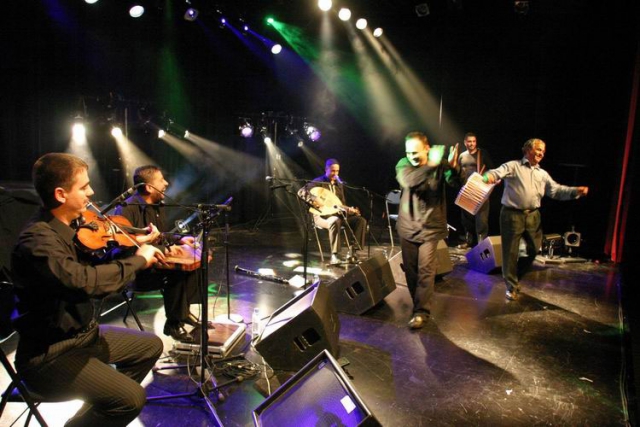 – Un café turco en Rudolstadt
– A Turkish coffee in Rudolstadt
Usamos dos recopilatorios promocionales que no saldrán a la venta para disfrutar con numerosos artistas, muchos de los cuales todavía no habían sonado en Mundofonías. Uno de ellos nos avanza la programación del Rudolstadt-Festival de este año en Alemania y el otro nos muestra los proyectos musicales impulsados desde Cafeturc en Turquía.
We play some tracks from two promo not for sale compilations and we enjoy the music of some fine artists that hadn't been played on Mundofonías most of them. One of these CDs is the preview of German Rudolstadt-Festival's line-up for this year and the other one reveals some of the musical projects supported by Cafeturc in Turkey.
Vano Bamberger – Rudolstadt-Festival Presse-CD [VA]
Duo Armaos-Rastani – Rudolstadt-Festival Presse-CD [VA]
Duo Bottasso – Rudolstadt-Festival Presse-CD [VA]
Torupilli Jussi Trio – Rudolstadt-Festival Presse-CD [VA]
Kumpanya Estanbul – Cafeturc: Musiques et projets artistiques [VA]
Ege Hi'Jazz Orkestra – Cafeturc: Musiques et projets artistiques [VA]
Birol Topaloğlu – Cafeturc: Musiques et projets artistiques [VA]
Dilek Koç – Cafeturc: Musiques et projets artistiques [VA]
Gülcan Kaya – Cafeturc: Musiques et projets artistiques [VA]
Hasan Yarımdünya, Trio Clarinette – Cafeturc: Musiques et projets artistiques [VA]
Les Frères Albayrak – Cafeturc: Musiques et projets artistiques [VA]
Dine Doneff & Maria Dafka – Rudolstadt-Festival Presse-CD [VA]
(Kumpanya Estanbul – Cafeturc: Musiques et projets artistiques [VA])
Imagen: / Image: Ege Hi'Jazz Orkestra
La información de cada pieza se presenta en este formato: Artista/Grupo – Canción – Álbum.
Each track's info is presented in this format: Artist/Band – Track – Album