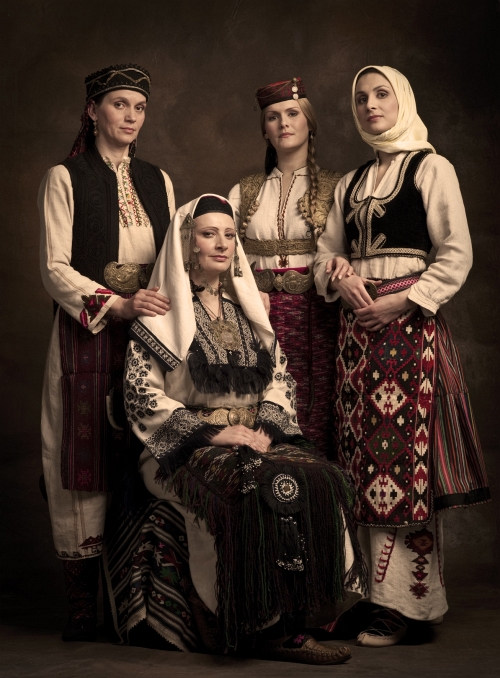 – Tomavistas de Serbia
– Serbian panorama
Desde el año 2007 la Asociación de Músicas del Mundo de Serbia desarrolla un amplio trabajo de divulgación de la escena nacional en este campo artístico. Dedicamos el programa a tres recopilaciones editadas por ellos, que contienen tanto grabaciones de artistas populares no profesionales del entorno campesino como propuestas urbanas contemporáneas de fusión y artistas de música de raíz con enfoques diversos.
Since 2007 the World Music Association of Serbia develops a comprehensive work of dissemination of the national scene of this artistic field. We dedicate this show to three compilations edited by them, that includes both non professional artists from the rural world and urban contemporary proposals of fusion and folk music artists with different approaches.
Dejan Petrović Big Band – Vrtlog – Balkan soul: Guide to world music in Serbia [VA]
Dejan Krzmanović – Vez – Balkan soul: Guide to world music in Serbia [VA]
Serboplov – Serbreaza – Balkan soul: Guide to world music in Serbia [VA]
Izvor – Miljiano, ćero moja mila – Balkan soul: Guide to world music in Serbia [VA]
[Artistas populares / Popular artists] – [Belenzuka fallen from the sky] – The first ten years of WMAS Records; Roots and world music from Serbia: Selected recordings 2007-2017 [VA]
Crnućanka – Pod rudnikom selo moje – Living tradition: Guide to roots and folk music in Serbia [VA]
Moba – Otvor_ porte domaćine – Living tradition: Guide to roots and folk music in Serbia [VA]
Svetlana Spajić & Bokan Stanković – Posle mome rose da obiju – The first ten years of WMAS Records; Roots and world music from Serbia: Selected recordings 2007-2017 [VA]
Svetlana Spajić – Zakošena zelena livada – Balkan soul: Guide to world music in Serbia [VA]
Shira U'tfila – The death of the Duque de Gandia – Balkan soul: Guide to world music in Serbia [VA]
Vladimir Nikić – Vlati – The first ten years of WMAS Records; Roots and world music from Serbia: Selected recordings 2007-2017 [VA]
Naked – Newz Orleanz chochek – Balkan soul: Guide to world music in Serbia [VA]
(Lepi Jova – Conopljanska sedmica – Balkan soul: Guide to world music in Serbia [VA])
Imagen: / Image: Svetlana Spajić (y su grupo / and her band)

La información de cada pieza se presenta en este formato: Artista/Grupo – Canción – Álbum.
Each track's info is presented in this format: Artist/Band – Track – Album