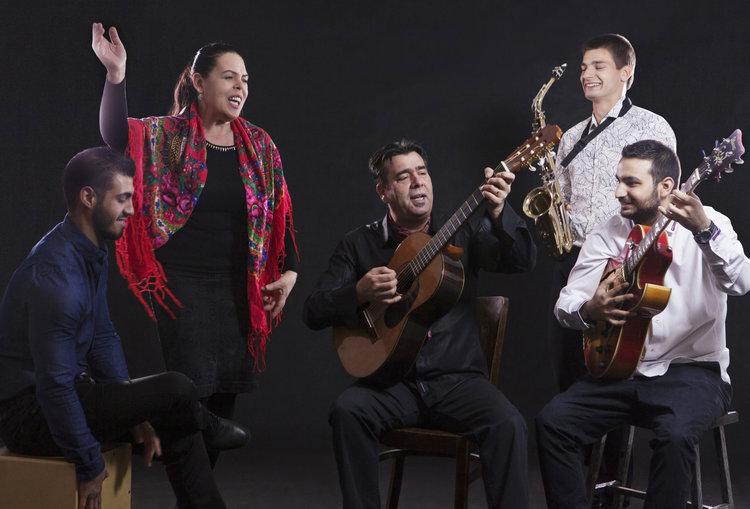 – Fiesta gitana por Hungría y alrededores
– Gypsy party in Hungary and its environs
Nos vamos de fiesta gitana a Hungría, aunque también recalamos en Rumanía y otros países europeos. Terminamos camino del este, hacia el Líbano y la India.
We go to a Gypsy party in Hungary and we also stop in Romenia and other European countries. We finish traveling East: to Lebannon and India.
Ovidiu Lipan Țăndărică – 10 Prajini – Renașterea
Khamoro Budapest Band – Ám o kászá – Hungarian Gypsy music
Balogh Kálmán & The Gipsy Cimbalom Band – Őrkői pergető – Délibáb
Oláh Gipsy Beats – Pala sheja – No. 1
EtnoRom – Ó, ha mindig így lenne – Diri, diri
Romano Drom – Colors – Colors
Bernard Orchestar – Rom o sechav – Cassoulet, porc et sa couenne
Molotow Brass Orkestar – Dini mueter – World Music from Switzerland [VA]
Solamente Naturali – Zlobcoky – Collection of Annae Szirmay-Keczer
Toufic Farroukh – Villes invisibles – Villes invisibles
Shubhendra Rao & Saskia de Haas – DancIng breeze – East marries West [demo CD]
Foto: / Photo: EtnoRom
La información de cada pieza se presenta en este formato: Artista/Grupo – Canción – Álbum.
Each track's info is presented in this format: Artist/Band – Track – Album