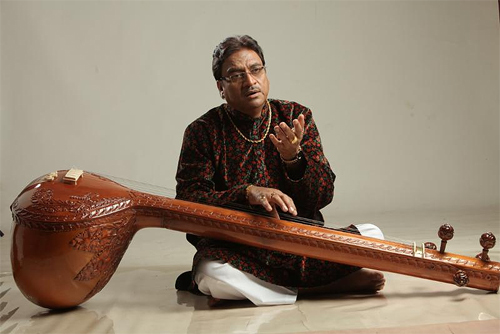 – Favoritos de agosto | Mirando al este
– August favorites | Looking Eastward
Comenzamos repasando los tres discos favoritos del mes, que nos llegan desde Madagascar, Bretaña y la India, a cargo de Toko Telo, Yann-Fañch Kemener Trio y Mashkoor Ali Khan. Seguimos con aires que evocan sones de la Europa central y oriental que nos llegan desde allí, pero también desde Europa occidental y Australia. Terminamos con fascinantes músicas populares chinas y con conexiones a la vez indo-suecas y jazzístico-carnáticas.
We start reviewing the three monthly favorite albums, arrived from Madagascar, Brittany and India, by Toko Telo, Yann-Fañch Kemener Trio and Mashkoor Ali Khan. We continue with airs evoking Central and Eastern Europe that come from there but also from Western Europe and Australia. We finish with fascinating folk music from China and with Indian-Swedish, jazz-carnatic connections.
Favoritos de agosto / August favorites
Toko Telo – Raha fa ela – Toy raha toy
Yann-Fañch Kemener Trio – Dañs vañch: Ar gonskried – Dañs!
Mashkoor Ali Khan – Raga basant: Geli geli andi andi dole – Transcendence
Mirando al este / Looking Eastward
Biflats – El bou de Portbou – Catalan fanfare!
Aälma Dili – Transylvania Express – Pour une poignée de dinars
Vardos – Axolotl – Palazzo party
Csángálló – Elindultak a cigányok a bálba… – Fel az úton
Sutari – A kulnê – Osty
Karolina Cicha & Bart Pałyga – Dahdan da endi bir kozu – Płyta tatarska / Tatar album
Zhou Family Band – Qing he ling – [demo]
Beches Indian Brew – Kakraba high five – Beches Indian Brew
Foto: / Photo: Mashkoor Ali Khan
La información de cada pieza se presenta en este formato: Artista/Grupo – Canción – Álbum.
Each track's info is presented in this format: Artist/Band – Track – Album