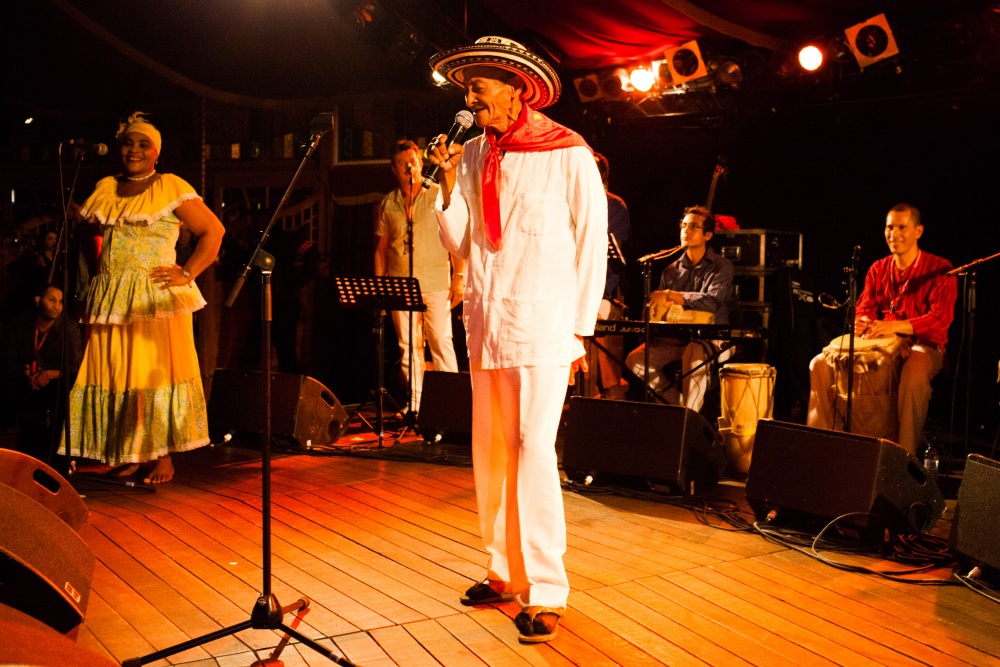 – Celebraciones musicales
– Musical celebrations
Navegamos por músicas que nos llegan de Grecia, Turquía, Eslovaquia, Pensilvania, Liguria, Castilla, Polonia o Colombia, incluyendo evocaciones tártaras, magrebíes y parisinas. En nuestra "Tremenda agenda" viajamos a algunas de las más interesantes citas globales de los próximos días: el Festival de Músicas del Mundo de Cheoyong, en Corea; el ciclo Klangkosmos, en Alemania, y celebramos los 30 años del Institut du Monde Arabe de París y el 20 aniversario de Villes des Musiques du Monde, también en París y alrededores, y de la Fira Mediterrània de Manresa.
We sail through musics that come from Greece, Turkey, Slovakia, Pennsylvania, Liguria, Castille, Poland or Colombia, including Tatar, Maghrebian and Parisian. On our "Tremenda agenda" we travel to some of the most interesting global events to be held next days: Cheoyong World Music Festival in Korea, Klangkosmos series in Germany, and we celebrate 30 years of the Institut du Monde Arabe in Paris and the 20th anniversary of Villes des Musiques du Monde, also in París and its environs, and of Fira Mediterrània de Manresa.
Yannis Saoulis – Beautiful and intelligent – Music for shows
Ensemble Hüseyin Türkmenler – Bahriye çiftetellisi – 10 songs from around the world [VA]
Balkansambel – Tuniskata nošt – Šlamastika
This Way to the Egress – Mark of the beast – Onward! Up a frightening creek
Cabit – Chi voul provare [Valerio Ruggiero] – Unico figlio
Vallarna – Cocido de lastras – Pimentón puro
Señor Nuez – Paz, hermano – Disco díscolo
Karolina Cicha & Bart Pałyga – Kirfiklere – Płyta tatarska / Tatar album
Titi Robin – Sahara – Festival Villes des Musiques du Monde: Compil' 20 ans [VA]
Barbès Café – Mrehba – Festival Villes des Musiques du Monde: Compil' 20 ans [VA]
Tato Marenco y Vía 40 – El misterio de la cumbia – Los hijos de Mamá Cumbé
Raúl Rodríguez – La raíz eléctrica – La raíz eléctrica
Imagen: / Image: Los Hijos de Mamá Cumbé por/by Camille Millerand (Villes des Musiques du Monde 2013)
La información de cada pieza se presenta en este formato: Artista/Grupo – Canción – Álbum.
Each track's info is presented in this format: Artist/Band – Track – Album