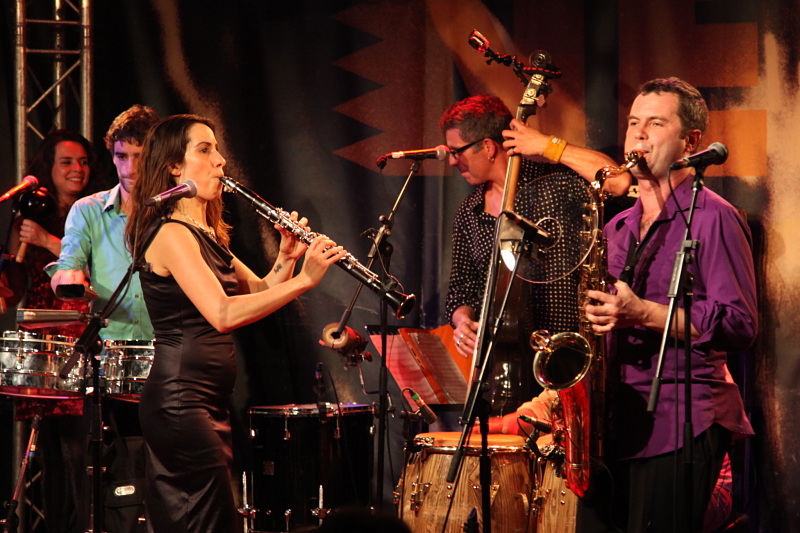 – De los Andes al Gobi
– From the Andes to the Gobi
Empezamos con sonidos latinoamericanos bien interesantes y variados, que nos llegan desde Argentina, Chile, Brasil y Colombia, para continuar con el proyecto solidario franco-guatemalteco "Puente atlántico". Terminamos saltando hasta Turquía, Mongolia y Buriatia.
We start with veery interesting and varied Latin American sounds, coming from Argentina, Chile, Brazil and Colombia, to continue with a French-Guatemalan solidarity project: "Puente Atlántico". We finish jumping to Turkey, Mongolia and Buryatia.
Linetzky Klezmer Trío – Nuevos aires – Nuevos aires klezmer
Esteban Klísich – Belvedere, 3er movimiento: Atardecer de viento

[Horacio Romo, César Rago et al.] – Belvedere

Evelyn Cornejo – Cómo quisiera olvidarte – La chusma inconsciente
Fernando delPapa – O mar – Eu também
Antonio Rivas – La perla de Landes – Vaya con Dios
Cumbia Ya – Tolu – Puente atlántico [VA]
Ocho y Media – Qué chifla (Cándida) – Puente atlántico [VA]
Goksel Yilmaz Ensemble – Ya bourdayin – Kan zaman
Ayşenur Kolivar – Bahçeye hanimeli – Charmworks Womex 16 Sampler [VA]
AndaUnion – Altargana – Roster Altan-Art [VA]
Gobi – 33 Gobi – Roster Altan-Art [VA]
Namgar – Orphan camel colt – Roster Altan-Art [VA]
Foto: / Photo: Cumbia Ya

La información de cada pieza se presenta en este formato: Artista/Grupo – Canción – Álbum.
Each track's info is presented in this format: Artist/Band – Track – Album