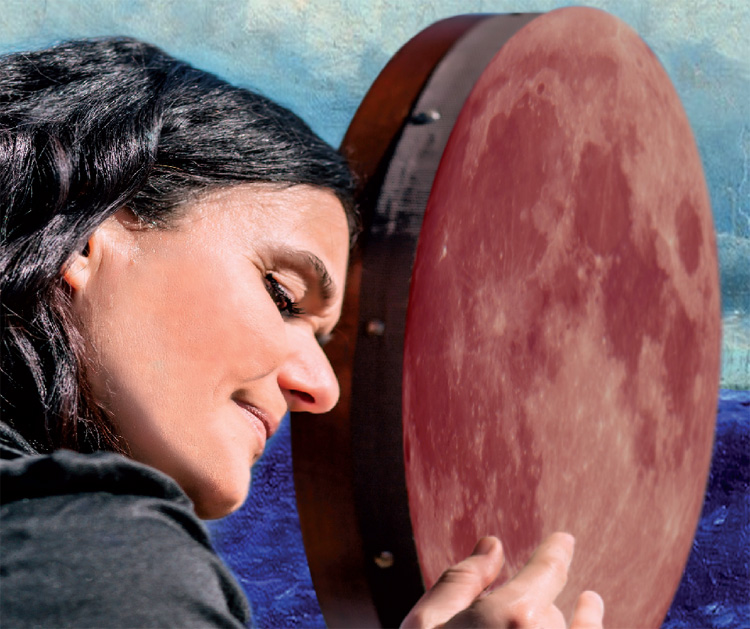 – Más allá de las fronteras
– Beyond the borders
Disfrutamos con música que salta por encima de las fronteras, con los puentes desde Bretaña hacia África y el Oriente, con las músicas sefardíes, con sones norteafricanos transfronterizos, con cumbias balcánicas y con flamencos que viajan por el espacio, el tiempo y los sentimientos.
We enjoy with music that jumps over the borders: bridges from Britanny to Africa and the East, Sephardic songs, cross-border North African tunes, Balkan cumbias and flamenco musicians traveling through space, time and feelings.
Serendou – Koutachi – Zinder
Kazut de Tyr – Donnio – Jorjuna
Mara Aranda – El ignorante afortunado – Sefarad en el corazón de Marruecos
Zaruk – Las tres hermanicas – Hagadá
Amine & Hamza-The Band Beyond Borders – Brahim's dream – Fertile paradoxes
She'Koyokh – Kćeri moja & Kızım seni ali vereyim mi – First dance on Second Avenue
Gypsy Kumbia Orchestra – Maxicumbia – Revuelta danza party
Juan Carmona – Mar de China (alegrías) – Perla de Oriente
Carmen Linares – Todas las casas son ojos – Verso a verso
Jerez Texas – Siroco – Clar de lluna
(Carmen Linares – No puedo olvidar – Verso a verso)
Foto: / Photo: Mara Aranda
La información de cada pieza se presenta en este formato: Artista/Grupo – Canción – Álbum.
Each track's info is presented in this format: Artist/Band – Track – Album
Las canciones que aparecen entre paréntesis () suenan al final del programa sin presentación por los locutores.
The tracks shown in brackets () are played at the end of the show without being announced by the presenters.