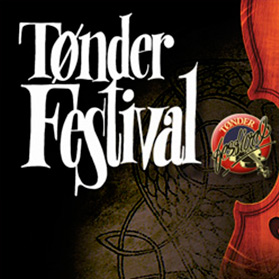 – Folk Spot Denmark, Tønder Festival & Villes des Musiques du Monde

Programa nº 6 de agosto del 2016, dedicado al Tønder Festival en Dinamarca, en el que el equipo de Mundofonías estará presente, especialmente en el programa Folk Spot Denamrk, certamen del que el mundófono Juan Antonio Vázquez ha sido elegido como miembro del jurado de la presente edición. Hablamos también de Villes des Musiques du Monde, evento que tendrá lugar en las cercanías de París en el mes de octubre.
Show #6 of August 2016, dedicated to Tønder Festival in Denmark, at which Mundofonías' team will be present, especially at Folk Spot Denmark, competition for which Mundofonías' presenter Juan Antonio Vázquez has been selected as a member of the jury. We also talk about Villes des Musiques du Monde, an event to be held in October on the outskirts of París.
Sidi Bémol – Lhbas n Tizi – Festival Villes des Musiques du Monde 201: La playlist (V.A.)
Mugar – Mehdi – Festival Villes des Musiques du Monde 201: La playlist (V.A.)
Cie. Rassegna – El vito – Festival Villes des Musiques du Monde 201: La playlist (V.A.)
Las Marcheneras – Las contrabandistas – Las contrabandistas [single]
The Nordic Fiddlers Bloc – Halling from Trondheim – Contemporary folk music from Norway 2015 (V.A.)
Fromseier Hockings – Directo en: / Live at: Folk Spot Denmark 2013 [fragmento / excerpt]
Ten Strings and a Goat Skin – Maluron lurette – Auprès du poêle
Talisk – Abyss – Pinnacle 67
Ross Ainslie & Jarlath Henderson – No more!!- Partners in crime
Rura – Viva – Break it up
(Ross Ainslie & Jarlath Henderson – Maverick – Partners in crime)