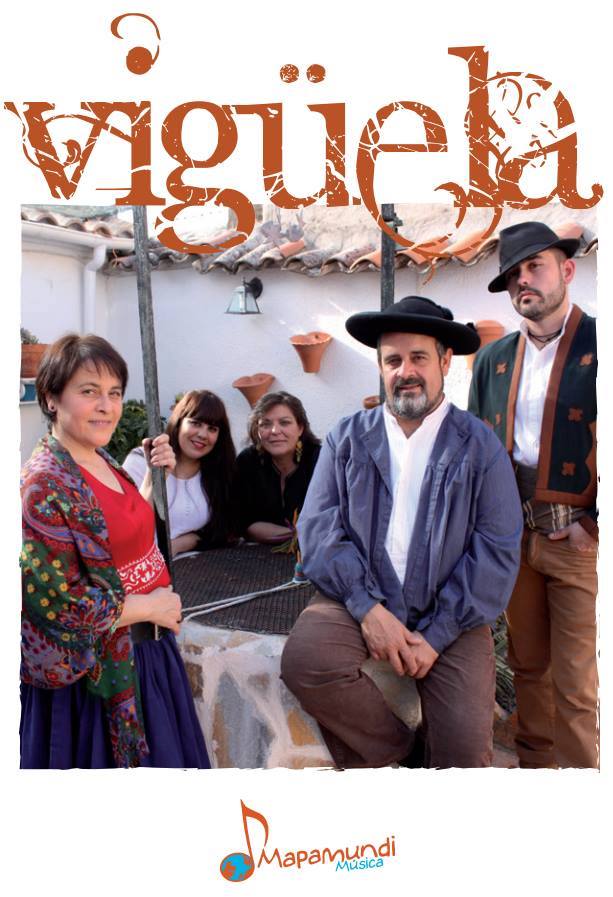 – Raíces y experimentos
– Roots and experiments
Escuchamos música que sonará en la Fira Mediterrània de Manresa, el WOMEX de Budapest y el concierto del sirio Omar Souleyman en Madrid: tres eventos de los que Mundofonías es medio colaborador. Y, además, otras novedades y delicias, como los nuevos discos de los castellanos Vigüela, todavía inédito, y el del valenciano Carles Dénia.
We listen to some music that will be present at Fira Mediterrània de Manresa, WOMEX in Budapest and Syrian Omar Souleyman's concert in Madrid: three events of which Mundofonías is media partner. And also some other new releases and delicacies, like the new albums of Castilians Vigüela (not released yet) and Valencian Carles Dénia.
Amadou Balaké

– Kambe le ba (

In conclusion

)

Pat Thomas & Kwashibu Area Band

– Odoo be ba (

Pat Thomas & Kwashibu Area Band)
Tarek Abdallah & Adel Shams El-Din

– Wasla bayyati – (

Wasla

)

Omar Souleyman

– Leil el b

areh

(+

Modeselektor) (Bahdeni nami)
Javier Paxariño Trío – Velahí (Dagas de fuego sobre el laberinto)
Vigüela

– Hernandillas / En un segador de fama / La riberina (

Temperamento

)

Vigüela

– Tonadas de segadores

(

Temperamento

)

Carles Dénia i La Nova Rimaire

– Bolero de l'home insomne (

L'home insomne)
Niño de Elche

– Estrategias de distracción (

Voces del extremo

)

Contracorrente –

Maré alta (

Contracorrente

)

Elias Nardi Group

– Il dono (

Flowers of fragility

)