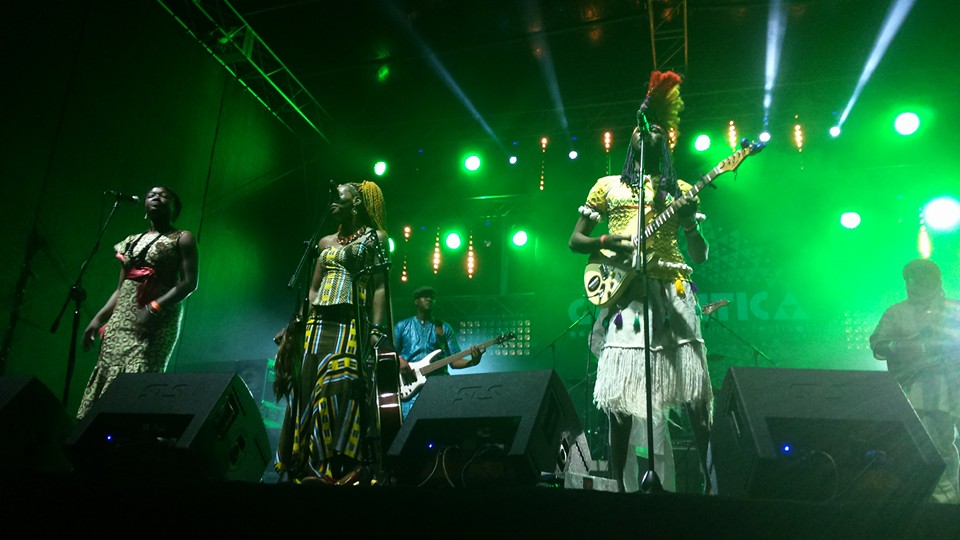 – Crónica del festival Globaltica
– Globaltica Festival's chronicle
Repasamos música , recuerdos, palabras, sensaciones traídas del festival Globaltica, celebrado el pasado julio en Gdynia, Polonia. También entrevistas allí realizadas con los responsables del proyecto Malikanw y el Festival au Désert en el exilio, dado que no puede celebrarse por la violencia en el norte de Mali; con Aziz Sahmaoui y con el grupo Shira U'Tfila.
Reviewing music, remembrances, words, feelings that we brought from Globaltica festival, held in the month of July in Gdynia, Poland. And also some interviews we did there: with the responsibles for the Malikanw project and Festival au Désert in exile, as it cannot be held due to the violence situation in the North of Mali; with Aziz Sahmaoui and with the band Shira U'Tfila.
Django Lassi – Don't know
Soneros de Verdad – Aquí están
Malikanw – Kokoyo
Malikanw – Ya waye
Aziz Sahmaoui & University of Gnawa – Lawah
Aziz Sahmaoui & University of Gnawa –

Afro maghrébin

Janusz Prusinowski Trio – Musiałaś ty, dziewcze, coś umieć
Shira U'Tfila – Yala, yala boi legani
Shira U'Tfila – Si verias
Rabih Abou-Khalil – Ma muse m'abuse

Entrevistas / Interviews: Mariam Koné (Malikanw), Ehamatt Ag Elmehdi (Malikanw, Festival au Désert), Aziz Sahmaoui & Stefan Sablić (Shira U'Tfila

)
Foto / Picture: Malikanw en/at Globaltica 2015 por/by Mundofonías