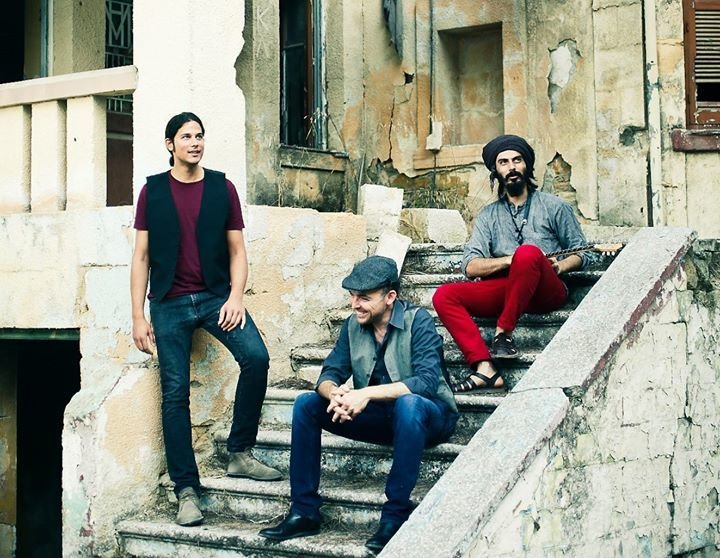 - Favoritos de abril | Cruzando el Atlántico
- April favorites | Crossing the Atlantic
Comenzamos con el repaso de los tres discos favoritos del mes de abril: Monsieur Doumani, desde Chipre; The Turbans, desde el Londres más cosmopolita, y la voz del cantante indio Supriyo Dutta, acompañado por el italiano Federico Sanesi. Continuamos con el nuevo disco de Rasa, que se presentará en Madrid próximamente, y otras músicas que nos llevan por Galicia, las islas británicas y el Río de la Plata.
We start reviewing the three April favorite albums, by Monsieur Doumani, from Cyprus; The Turbans, from the most cosmopolitan London, and the voce of the Indian singer Supriyo Dutta, together with the Italian Federico Sanesi. We continue with Rasa's new album, to be presented shortly in Madrid, and other tunes that lead us to Galicia, the British islands and Río de la Plata.
Favoritos de abril/ April favorites
Monsieur Doumani

- Angathin tou kaktou / Thorn of the cactus - Angathin
The Turbans

- Riders - The Turbans
Supriyo Dutta & Federico Sanesi

- Raga Kedar (tarana) - Passionate voice
Cruzando el Atlántico / Crossing the Atlantic
Rasa

- No cierres tus ojos - Legados
Leo Gasso

- Giovanna's dream - Fantasma fiel
Ramiro Gallo Quinteto

+

Roma Ramírez

- Fantasmas - Lo que muere, renace
Os d'Abaixo

- Lemos-Ribadavia - Quixera ser dos paxaros
Brigan

- Xota de Fonsagrada [+

Pablo Carpintero] - Rúa San Giacomo
Blackbeard's Tea Party

- The lost triangle - Leviathan
The Gloaming

- The rolling wave - Live at the NCH
Imagen: / Image: Monsieur Doumani
La información de cada pieza se presenta en este formato: Artista/Grupo - Canción - Álbum.
Each track's info is presented in this format: Artist/Band - Track - Album